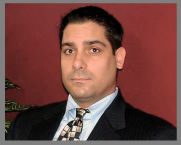 Attorney Glines has over a decade of experience practicing law.
He received his B.S. / B.A. Bu
siness Administration / Finance, Magna Cum Laude at Suffolk University, Sawyer School of
Management where he was a Griffin Fellow and the Delta Alpha Pi recipient. He then attended Suffolk University Law School, where he graduated Cum Laude. He is a member in good standing of the Massachusetts Bar.
Attorney Glines worked as an advocate at Shelter Legal Services Foundation where he eventually became the Director of the Veterans Legal Services Project division in Boston,

a non-profit corporation that provides legal services for Veterans throughout the greater Metropolitan area.

He has also worked at the Harvard University Legal Aid Bureau in Cambridge, Massachusetts and Suffolk University Legal Assistance Bureau, Family Law Clinic in Chelsea, Massachusetts.

Attorney Glines was the first lawyer to successfully dissolve an out of state (Vermont) Civil Union in Massachusetts. See Massachusetts Lawyers weekly Volume 32 No. 31, March 29 , 2004 and Lawyers Weekly USA, Issue 2004-8/241 April 12 , 2004.

Attorney Glines has focused mainly in the areas of
civil litigation and
domestic relations. In addition to the above, Attorney Glines is a field supervisor for the Suffolk University Law School Internship Program and a supervising attorney for Shelter Legal Services. He is also currently a member of the Massachusetts Bar Association, The American Bar Association, Family Law Section and has participated in a Middlesex County Bar Association Focus Group on Court Reform. Attorney Glines formerly served on the Historical preservation commission in Somerville, Massachusetts.
John Taylor, of Counsel
John Taylor handles a variety of legal matters including Civil litigation, Business Advising, Employment Law and Real Estate.
John is a proud member of the Massachusetts Bar Association and the Boston Bar association.
John received his undergraduate degree from the University of Massachusetts Amherst, graduating as a Commonwealth Scholar with honors. While at UMASS, John helped to found the Theta Mu Chapter of Pi Kappa Phi.
John grew up in Chelmsford, Massachusetts and currently resides in the Greater Boston Area.
John W. Collier, of Counsel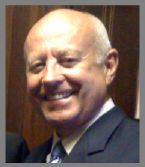 Attorney John W. Collier is recognized as an aggressive and effective litigator with over 30 years experience in the practice of law. He treats each client's case with exceptional care and attention. Attorney Collier received a B.A. in English from the University of Massachusetts at Amherst. After Graduating from the University of Massachusetts he went on to become an English teacher at Somerville High School. Attorney Collier then attended Suffolk University Law School where he received his J.D. degree. Attorney Collier's primary focus is Civil Litigation. He experienced in representing both plaintiffs and defendants. He has a wealth of experience trying many areas of law including, personal injury, business litigation and contractor law. Attorney Collier is a member of the Massachusetts Bar and the Federal Bar.
David Galusi, of Counsel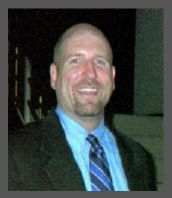 Attorney David Galusi is a passionate and dedicated advocate for his clients! Attorney Galusi is a graduate of Roger Williams University School of Law in Rhode Island. At Roger Williams, Attorney Galusi distinguished himself by attaining highest honors in Trial Advocacy, Secured Transactions, and Copyright law. While in school, Attorney Galusi interned at the General Counsel's Office at the Massachusetts Water Resource Authority, where he clerked for an Administrative Law judge. David Galusi is an alumnus of Clark University in Worcester Massachusetts, where he earned a Bachelor of Arts degree (B.A.) in Government, with a concentration in American Government. Attorney Galusi brings a unique perspective and eclectic professional background to the practice of law. David Galusi spent a number of years working at WGBH Television and the Boston University School of Management. David Galusi's ties to the community run deep, having grown up in Medford, Massachusetts, and lived in Somerville and Cambridge, Massachusetts. He is a graduate of Medford High School and a member of St. Joseph's Parish. Attorney Galusi is licensed to practice law in Massachusetts and Rhode Island. Attorney Galusi is also a licensed Massachusetts Notary Public, and Massachusetts Real Estate Broker.
Georg Labonte, of Counsel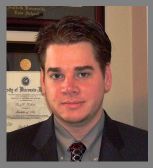 Attorney Labonte specializes in the areas of trusts
& Estates planning, business matters and civil litigation. He attended the University of Wisconsin, Milwaukee, Wisconsin where graduated with a B.S, Economics Major and General Business Minor. He then earned his J.D. at Suffolk University Law School. Attorney Labonte is currently completing his L.L.M. in trusts and Estates nights at Western New England College, School of Law. He is a member of t
he American Bar Association (ABA), the Boston Bar Association (BBA), the Massachusetts Bar Association (MBA) and the Aircraft Owners and Pilots Association (AOPA)
Attorney LaBonte is a product of the technology era and is always actively checking social media networks, as well as responding to e-mails, and researching topics of interest on the web.